Relocating government offices and personnel is a lot different than relocating a civilian home. There are many factors to consider, as well as expensive equipment that needs to be handled properly. That is why you need to choose the best government movers out there. And that is exactly where Pro Movers Miami comes in! Not only are we experienced in government relocation, but also in military moves as well. We believe that the people who work to make our country better deserve the best. So read on to learn exactly what we can do for you!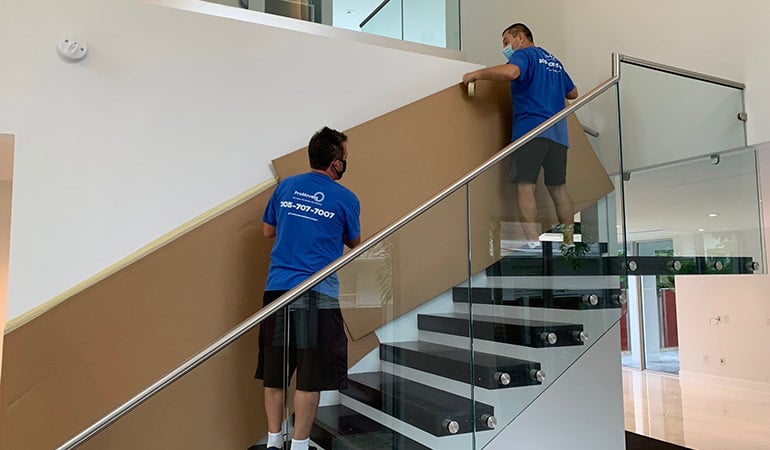 Our government movers FL are professional and skillful
As we've said, relocating civilians is different from moving government or military officials. That is why our staff of movers goes through training and learns the best ways to handle both your safety and that of your items. Whether you want to relocate locally or long-distance, we can make the best of it! Even a cross-country move is no problem for us. All you have to do is let us know, and we will take care of everything.
We do everything we can to make the move safe
Aside from training our movers and making sure we have all the necessary licenses, we also take other steps in order to make the military and government moves as safe and transparent as possible. We can offer you:
Weekly Certified Payroll – this is a federal form that we at Pro Movers Miami will weekly submit to the agency overseeing our government contract. It allows for full transparency of the work we do and the wages that go into it.
Liability insurance – We have our own liability insurance policy that protects us from any claims in case of injuries or damages to people and property. While accidents and mishaps are rare, they can happen. That is why we believe that it is always best to be safe than sorry.
Workers' Compensation – While our government movers are true professionals, they are only human. If something were to happen in the workplace that causes them injury, we will compensate them through our workers' compensation insurance policy.
As you can see, we put a lot of emphasis on the safety of our movers as well as our customers. We will ensure that your move goes as smoothly as possible, but it's always good to have a safety net.
No need to have a stressful military move
When a change of station or assignment occurs, people who serve in the military have to be ready to relocate to their new location. This isn't always easy and you might be feeling overwhelmed. Especially if you are moving far away and leaving your familiar surroundings. However, whether you are moving only temporarily or permanently, Pro Movers Miami has you covered. 
We know how important it is to stay organized at a time like this, and we will do our best to make sure everything is on schedule. In order to make your packing easier, we offer expert packing services that will save you a lot of time needed to arrange other aspects of your move. What's more, we will bring our own packing materials, which are of the highest quality and specially chosen for each item.
If you are a member of the military, you are aware that many things can happen which we cannot predict. And sometimes, that involves moving in a hurry. But nothing to worry about! Our military and government movers can also help you with emergency relocation. Provided that members of our moving crew are available, we will be able to provide you with high-quality moving services even in an hour's notice!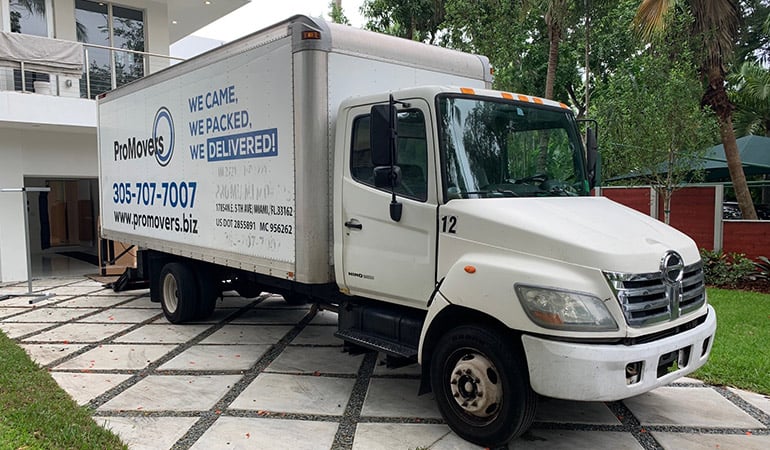 Hire the best government movers in Florida for everything you need
Our experience with military and government contracts has enabled us to move with ease any personnel involved in these branches of the United States. Through these moves, we've learned that people appreciate more moving companies that can offer them an all-around service, and we are certainly one of them. Whatever your needs in regard to your move, we can accommodate you! We always put our customers first and that is the policy that we base our business on. Along with the services we've listed, we can offer you many more.
We can provide storage for your items
When you are preparing for a move, there are bound to be some items that you can't take with you. However, you don't want to dispose of them just yet either. Luckily, our storage services are the ideal solution to this problem! You will know that your belongings are safe and waiting for you when you are ready to collect them.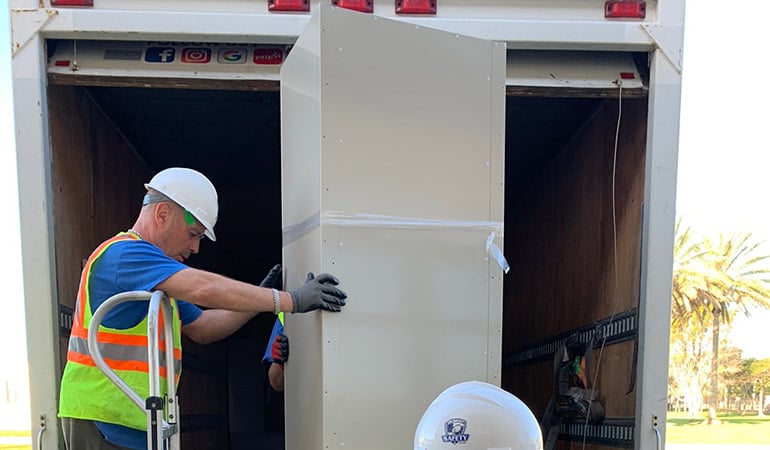 Our government movers will give you a free moving quote
However far away you are moving, there is no doubt that moving can take a toll on your budget. For this reason, knowing your expenses in advance can be of great help. And with our free moving estimate, it will be a lot easier to plan your budget accordingly. So don't wait a minute more and get your free estimate today!
Your satisfaction is our guarantee!
Military and government moves require proper planning and coordination, which is something that we do best. From going through the planning schedule step by step to transporting all of your belongings with ease, Pro Movers Miami is the best in the business. With the help of our government movers, you will be able to focus on your emotional and mental well-being and know that we will take care of the rest. All you have to do is contact us and we will start the process as soon as possible!