Moving can be very nerve-wracking because of all the activities it includes. From finding a new home to packing your items, and settling in. All of this can be much less stressful on you if you let a team of professionals take care of your items. Here at Pro Movers Miami, we take great pride in being the best luxury moving company in the business. With our innovative methods and experience, we are always able to go above and beyond the call of duty. We will make sure that your items stay protected at all times, and that everything reaches your new home safely. Our crew of experts will quickly disassemble, pack, unpack, and assemble everything with maximum care and attention. So, you can be sure that everything will look exactly as it did in your new home, or maybe even better!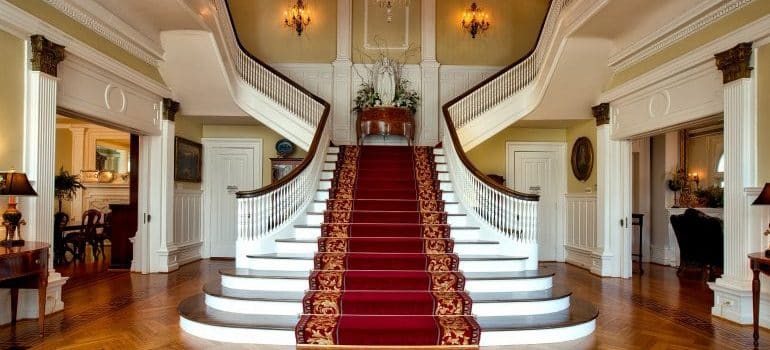 What is luxury moving and why do you need high end movers for the job
At its core, luxury moving is a premium service that focuses on relocating valuable, fragile, and other high-tier items. Therefore, it is perfect for items that require climate-controlled storage, and professional packing. All are designed to ensure the maximum safety and optimal conditions for your items. Luxury movers will always go the extra mile to create a safe and efficient moving plan, in order to make sure that your relocation goes smoothly. In most cases, luxury moving services aren't needed for your regular everyday move. Think of white glove moving as a means to an end, where your most critical items need to arrive at their destination in perfect condition. Luxury moving services are perfect if you have:
Fragile or vintage furniture that requires special handling methods.
Items that need careful disassembly to complete the move.
Large and delicate electronics, such as data servers.
Fine art, including paintings, sculptures, and other high-profile items.
Family heirlooms and keepsakes are priceless and demand specific care.
Regardless if you're moving a grand piano, or an antique passed down through generations, working with the best luxury moving company will ensure that everything remains safe and sound. Pro Movers Miami will create the best solution for all of your problems.
Each item left in our care will receive a royal treatment
When it comes to luxury moving in and around Miami, sometimes you need a different approach. In some cases, movers just go with the "pack it and stack it" mindset. This shows little regard for the moving process, as well as your items. No two luxury items are the same, which means they can't be treated the same way when moving. How you pack and move your wine collection is very different to how you handle your artworks and antiques. Our skilled movers use a different and unique approach for every item they handle. We understand that the value of some items can go well beyond their sole monetary worth. No money in the world can buy or replace a family heirloom.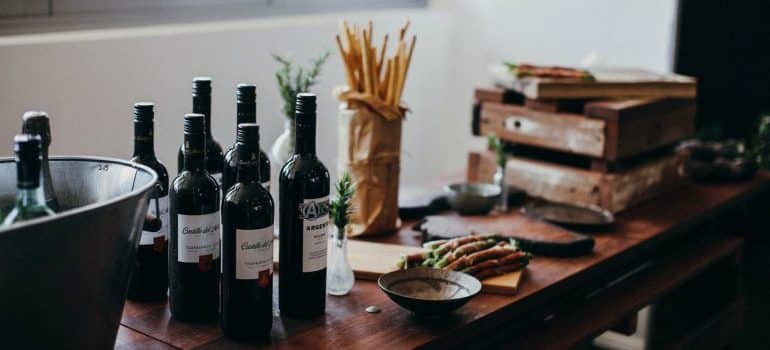 So with that in mind, our teams are trained to handle high-profile items in a proper way, which ensures they remain in perfect condition at all times. All of our vehicles have climate control for those very sensitive items such as paintings and wine collections. This creates the perfect temperature for your items while they're on the road. In addition to this, we use custom packing materials and techniques in order to maximize the safety of the delivery. Every piece of equipment we use is modern and up to date with current moving technology. Lastly, everyone at Pro Movers Miami is always ready to answer all of your questions, and remove any doubt about the success of your move.
Get the best packing services with the best luxury moving company
Every moving company you hire will tell you all about how careful they will be with your art and antiques. But a reliable high end moving company will put those words into action. Pro Movers Miami can show you how we can protect everything in your home with some simple moving tricks and guides. The main focus of our service is custom packing and crating. If you need to move sculptures or paintings, we can quickly make a crate that offers full support for your delicate item. Every item in your home has its own weight and condition which need to be considered. By creating the best solutions, we can make sure that you and your items receive the best moving experience possible. For the best luxury movers, no item is too big, too small, or too delicate. We always look into details and make sure everything is perfect.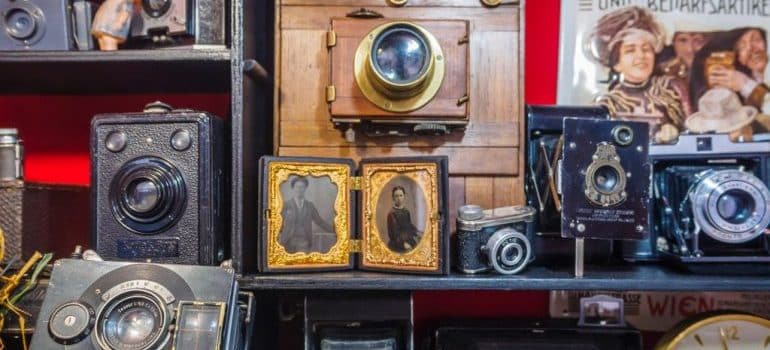 Contact us today and experience true luxury moving!
Essential moving services are always in demand and can be provided by anyone. But when you need a white glove approach, then it is important to hire only the best luxury moving company. Every job we take on is handled with maximum care and attention. No matter what we do, our goal stays the same. Giving you great value, and even better service in your time of need. Of course, even with every safety measure taken, accidents can still happen. You can easily solve this with our luxury moving insurance. So, if you want to minimize the hassle and worrying, and enjoy your day, then don't hesitate to contact us! If you need the best luxury moving services, you don't have to look further than Pro Movers Miami. All you have to do is get in touch with us, schedule a quote estimation, and prepare for a premium moving experience!